Hello Skittle Biscuits!
One of my favorite experiences in Seoul was wearing the hanbok. I have to admit that it was one of my top priorities during my trip. There is just something so elegant and beautiful about it. I think all traditional clothes are beautiful in their own way. And let's face it, who doesn't want to dress up like a princess.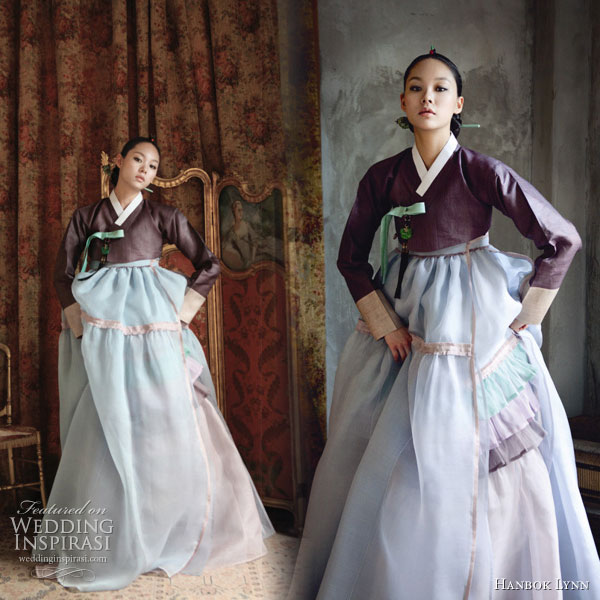 There are a lot of places that will allow you to try on hanbok's for free. But I really wanted a good quality hanbok. So I decided to spend the extra dollars at the Go Guan studio. First you need to book your appointment on their website and then they will send you an email confirmation. Very organized! They have a few different locations, I went to the one in Insadong. It was funny because while I was looking for the studio, another hanbok studio asked me to come in there studio. They were a bit less expensive and the lady advertising was really nice. I might have went there if I didn't already book an appointment. It was about $10 cheaper? (Who knows? I upgraded so much here and there.) So anyways when you get there, you walk up a flight of stairs and take off your shoes, and wear the slippers they give you. Even if your friends don't take pictures, they will be asked to change into the slippers. After you have your slippers on, you pick the package you want. I just picked the simple package, one pose but then I upgraded the dress and added hairstyle option. hehe. I decided to go with a gisaeng hanbok with a hot pink skirt. The queen/royalty hanbok's are also in the upgraded hanbok section ($5). But if you just pick a regular hanbok, that is regular price of ($30). My total came to $40 (upgraded hanbok and hairstyle).
So when it was my turn to get into the photo shoot area, they asked me if I wanted to pose with the drum or the
kayagum.
I went with the Kayagum! After my short photo sesh, they ask you to go to the selfie area, this is where they have a whole bunch of places to take your own pictures. There are different scenes like a bedroom, a shop and a porch. After your all done with that, you can go up another flight of stairs and that is where you can drink tea and write your name with a traditional brush and post it to the wall with the many many other names and hopefully the next time you come back it will be there.. But I highly doubt it! lol The tea was okay.. they were mostly cold teas. They had my love from another star playing in the background.
Finally it was time to pick up my picture, I wish they would have told us when it was done, because I we just sat up there wondering when the pictures would be ready. I was a bit sad that I didn't get to decide which picture to have printed. The one they picked for me was okay, my face was weird because they didn't pick the one where I was smiling. My suggestion for you is to ask to pick which one to have edit/printed, Overall, the experience was fun and my hubs enjoyed the air conditioner on the top floor and I enjoyed the selfie area the most. So you could do the experience package for only $20!
Time frame: I think we spent around 2 hours there.. s
o if you have the time, I definitely
recommend this place!
You can book your appointment here:
http://www.goguan.net/
Enjoy your time in Seoul and Happy Travels!
Kieu
Warning! My hair looks super redic. because it's not the same color as the wig! Lol but not to worry, they make sure it's the same color when they editt/print your photo.